Lance Ruck
Date: Tue, 8 Aug 2006
Subject: MSP 101st Reunion

Flight: I am back; arrived late last night.

I have not had a chance to catch up on email on site yet but will do that soon.

While a great reunion, the Lancer presence was as you see it here (four)!

I will do a reunion recap later in the week with more pictures and they will appear in the 3rd Quarter Newsletter.

Lanny - 13 PS: Ah . . . I know GB and many others are anxious to see the golf photos . . . be patient please! (hehe)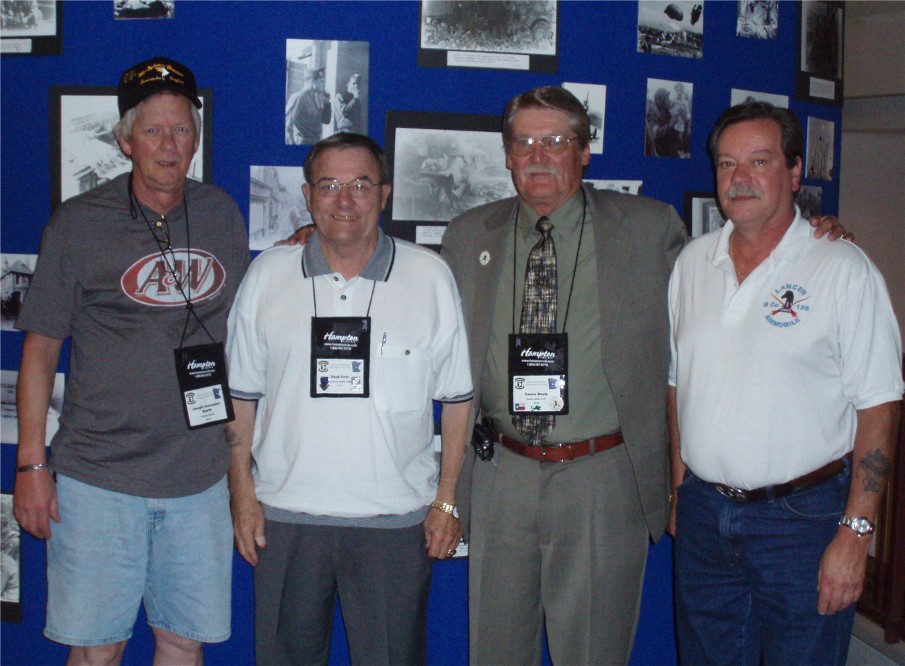 L-R: Joe Smith, Paul Cole, Lanny Ruck, and Paul Rosenbaum.
Margaret Cole and Barbara Rosenbaum were also present.
RS16: Ah . . . these nametags were bigger and different from those in the past; an attempt by Hampton to secure another annual reunion as early as 2008. Unfortunately, the Constitution or bylaws prohibits going back within 4 years so Hampton is now on the table for 2009 and 10 along with numerous other cities: Denver, Jacksonville, Valley Forge, Grand Isle, NY, Salt Lake City, Louisville and a few I don't even remember . . . Indianapolis being the main contender for 2009. Tucson was selected for 2008 and Omaha is next August (2007). All should be aware that I incorrectly stated Tucson was the VHPA next year but it is actually Phoenix.
However, Paul and Margaret both looked very fit and it appears that Paul has continued with his diet based upon the fact he did not drink alcohol. I, on the other hand, gained 7 pounds while in MSP but I doubt it had anything to do with the 20,000 calories from light drinking! Hopefully, here are the pictures from the Saturday night Awards Banquet. Lanny PS: "hopefully" because I see the 4 photos total 668 kb which is bound to cause them to bounce because it exceeds 1 mb???
| | |
| --- | --- |
| L-R: Paul & Barbara Rosenbaum, Paul & Margaret Cole, Lanny Ruck, Joe Smith | |
| | |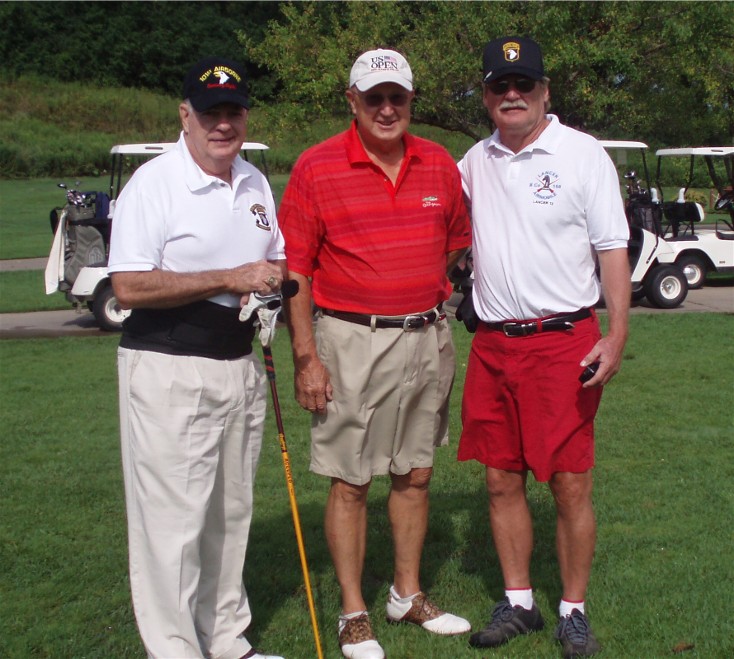 L-R Larry, George, and Lanny at Braemar Golf Club for the 101st Tourney . . .
we came second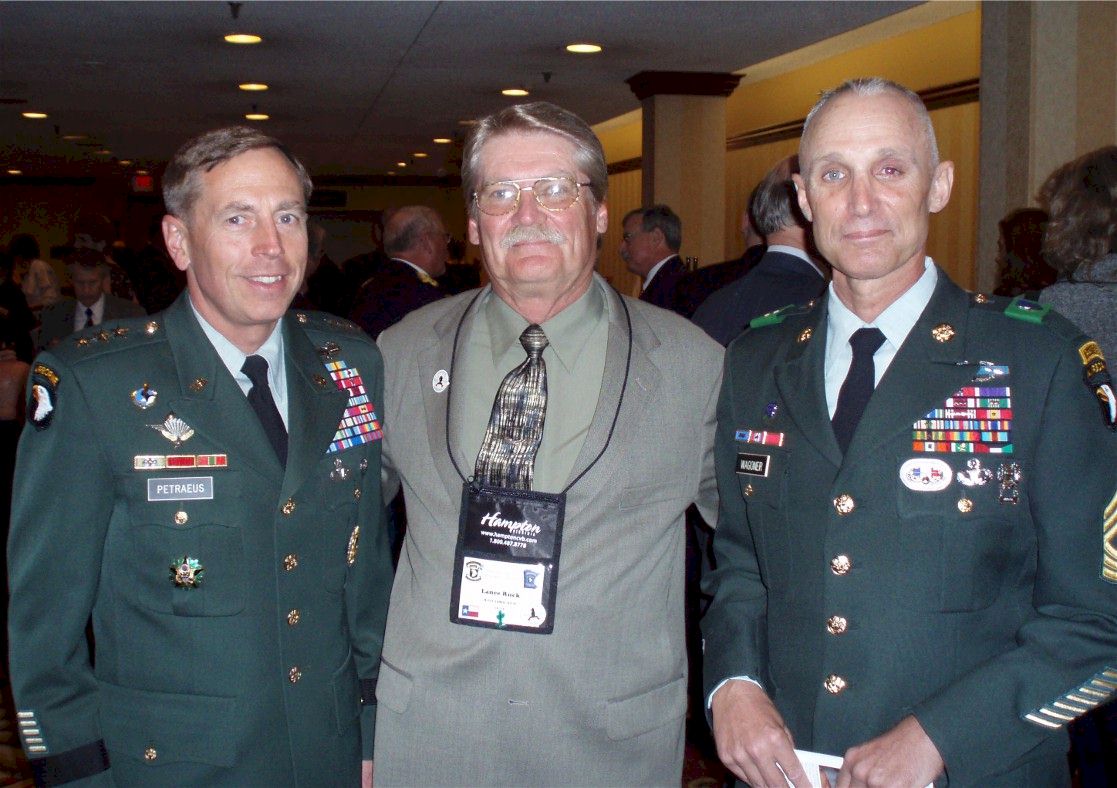 Lt. Gen. Patraeus, myself, and Sgt. Maj. Wagner. L13.